Alex installs the commissioned bronze monument of Dr. Beck with his young patient in front of the Luther F. Carter Center for Health Sciences Building in Downtown Florence, South Carolina. The official opening took place August 4th, 2016.
The installation of Dr. Beck was discussed in multiple news sources:
Here is the story of the boy who was chosen to pose for the sculpture.
In November, 2015, Alex installed his sculpture of a Boykin Spaniel in Veteran's Park in Florence, South Carolina which completed the sculptural narrative of "Home Safe." The excited dog can be seen running to be part of the family grouping greeting the returning soldier.
Alex unveiled "Huey Cooper" in Lake City, South Carolina, September 10th, 2014.
---
Commentary on Alex's work at the Loveland Sculpture Invitational 2014
http://lovelandsculptureinvitational.org/artists/alex-palkovich/ 
---
On the Way to the Market Selected for National Sculpture Society's Award Exhibit
For the second year in a row, Alex had a piece selected for inclusion in the exclusive National Sculpture Society's Award Exhibit that traveled to Tampa, Florida and then to Brookgreen Gardens, South Carolina. On the way to the market went on to win the People's Choice Award for 2013.
http://www.scnow.com/entertainment/currents/article_fd059274-5241-11e3-ac16-0019bb30f31a.html
http://carolinaartsnews.wordpress.com/2013/11/04/sc-sculptor-alex-palkovich-wins-the-80th-annual-national-sculpture-society-exhibitions-peoples-choice-award/

---
Alex is honored by Florence County Council in November, 2013.
http://www.scnow.com/news/local/article_8c845424-52f3-11e3-9468-001a4bcf6878.html
---
Einstein was selected for inclusion in the prestigious National Sculpture Society's 79th Annual Awards Exhibition.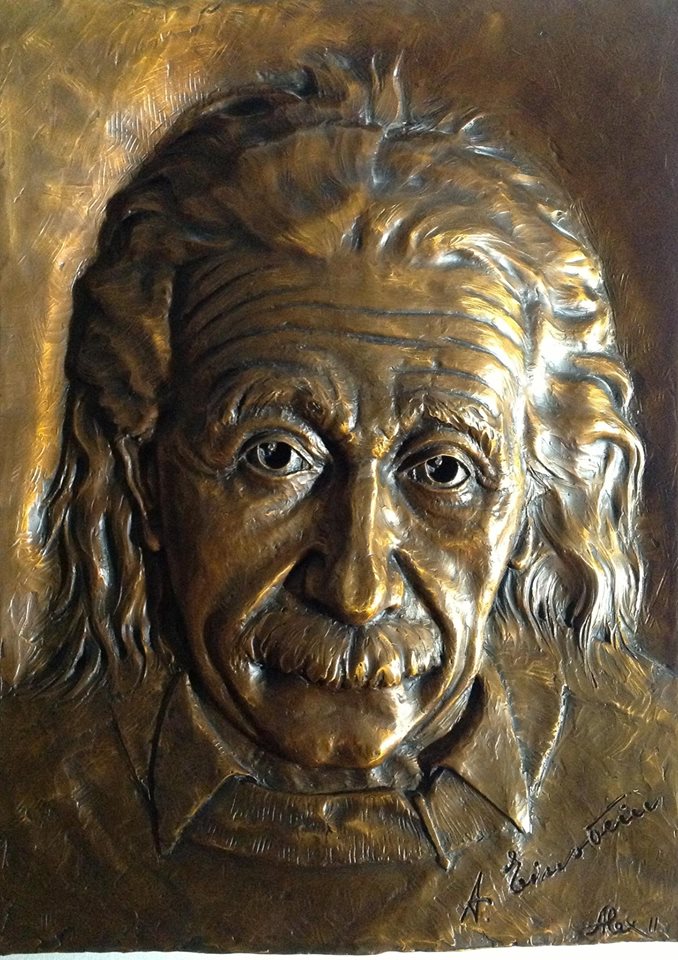 The exhibit was held at Brookgreen Gardens August 5 – October 28th, 2012.
According to the people at Brookgreen…
"This juried show includes the works of the most talented sculptors from across the country, including 15 award-winning works. During the course of the exhibit, visitors will be able to vote for their favorite sculptures to win Brookgreen Gardens' People's Choice Award. The exhibition is free with regular garden admission. Brookgreen Gardens is the only venue to host this prestigious exhibition."
You can see Alex's "Einstein" in his studio at the Art Trail Gallery!
For previous news stories, please visit our Archives section.